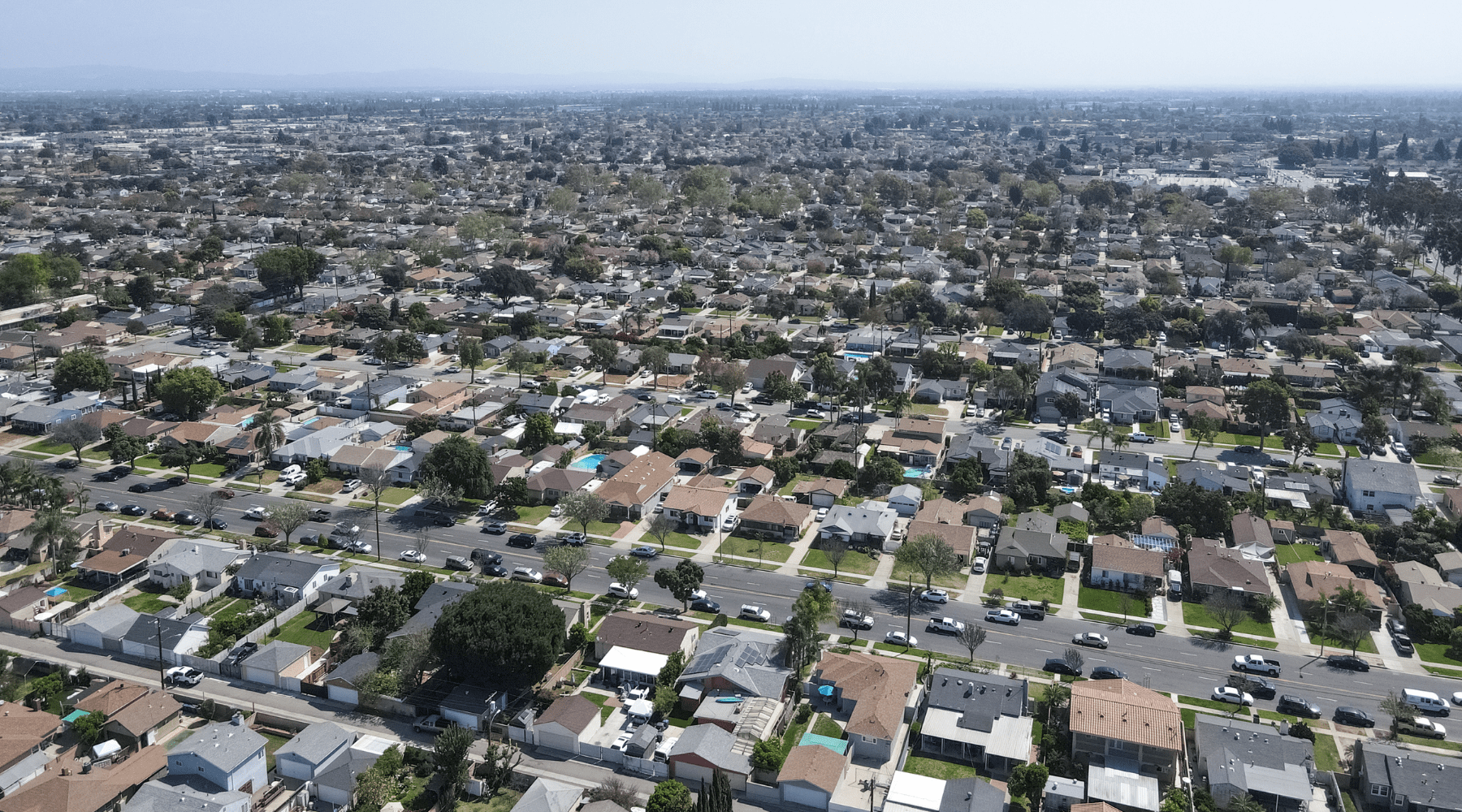 All about Lakewood, California
Lakewood, California, is a planned post-World War II community developed by Louis Boyar, Mark Taper, and Ben Weingart. It was famously known as "Tomorrow's City, Today." What was once lima bean fields exploded into a suburb of 17,500 homes in only three years.
WW2 veterans could finally own a home with no down payment on a 30-year mortgage at a mere 4% interest rate. The overall monthly cost for owning a Lakewood home was between $44-$56. Seven show model houses were built and put on display, and on March 24, 1950, approximately 30,000 people came to walk through them.
Less than one month later, over 1000 working-class families had purchased homes before they were even completed. The homes were built with assembly-line efficiency. A new house was completed every 71⁄2 minutes, 40 to 60 houses per day, with a record 110 constructed in a single day.
Living and Working in Lakewood, California
Lakewood, California has approximately 150 miles of streets and 300 miles of sidewalks. More than 36,000 trees line city streets. One major draw to Lakewood is its 20 parks and recreational facilities. Included are two swimming pools, two centers for teens, eight "tot lots," and ten playgrounds. There are numerous classes and events for all ages, including two community centers for seniors.
The community comes together for many popular events, including Pan American Fiesta, Patriot Day, the Block Party, Halloween Carnivals, and The Summer Concert Series at Del Valle Park.
It is located in southern Los Angeles County, about 23 miles southeast of Los Angeles. Lakewood community is a classic example of a mid-century suburb with easy access to good jobs, a tight-knit community, the beach, the mountains, and nearby Los Angeles. Basically, it is precisely what the developers planned it to be.
Dr. Mimi M. Cabanban in Lakewood, California
At Dr. Mimi M. Cabanban's family dental practice, we believe that you deserve the best dental care throughout every stage of your life. Our team's mission is to provide top-quality, comprehensive dental care for every member of your family at the most affordable prices.
If you live in Lakewood, Bellflower, Cerritos, or Long Beach, CA., give us a call to schedule an appointment. Dental services include dental implants, orthodontics, cosmetic dentistry, and periodontics, amongst many others. We will work diligently and tirelessly to deliver the best quality dental in a most cheerful environment.
We look forward to serving you.
Mayfair Park and Recreation Center near Dr. Mimi M. Cabanban
And after your appointment with Dr. Mini, why not stop off at Mayfair Park and Recreation center just over one mile away on the corner of Clark Avenue and South Street. Mayfair Park has been Lakewood's flagship recreation facility since 1951. 
This well-maintained 18-acre park has plenty of space and activities for every age. There is one gated playground for toddlers and another for school-age children. There are two baseball fields, three basketball courts, and two tennis courts lit at night for sports enthusiasts. 
In the warmer months, enjoy a barbecue in a covered pavilion. Come splash and cool off with your friends in the lovely wading pool and larger community swimming pool.